Tribal belly dance costume
This is the time of the year where my brain is filled with design ideas of a suitable tribal wear for the festival. I did my first performance at Beltain Festival with the Spirit of Ishtar troupe last year. It was definitely an interesting experience; the Iron Age mud huts, mediaeval displays and the burning of the wicker man which was the highlight of the event.
I am going to do it again this year. Of course, I could reuse the tribal hip belt and head dress I made last year, but being me, I wasn't too happy with what I had then. But I do not want to incur additional expenses too. So after some redesigning and recycling, I have come up with a different tribal head dress and hip belt which I hope I can be proud of.

Last year's tribal costume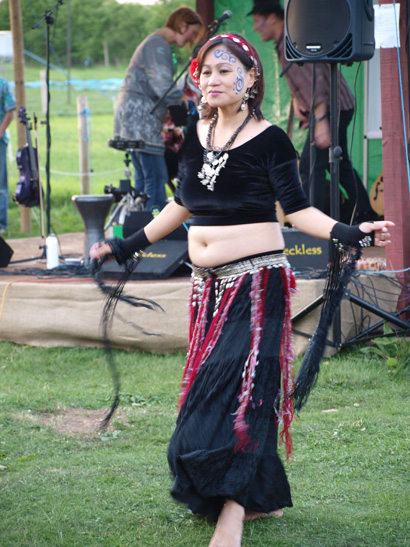 This year's tribal costume
More information about belly dance class in Chichester are available at http://www.oomph.eu